Case Study – All in a Daye's Work
Executive Summary
MDS is delighted to have helped revolutionary start-up menstrual care business Daye, with their new product quality and safety systems. Founded by Valentina Milanova, London-based Daye uses extracts from hemp that boost both absorbent fibres and pain-relieving properties to produce the world's first CBD-infused tampon.
Background
Following several well-documented product recalls linked to contamination in a number of feminine hygiene products, the need for a supremely sensitive metal detection system has never been more important. It was on this basis that Daye approached MDS for their expertise.
We worked collaboratively with Daye on a solution which not only provided a superb level of finished product protection but also enhanced their brand's reputation for safety and quality.
Valentina Milanova, commented, "We spoke with MDS' Paul Burton, who visited our site to carefully evaluate the application and to discuss the best solution to match our budget and time constraints."
Valentina continued, "We decided to buy a MS21 Conveyor based system to work on a stop-upon-detect basis initially. This allows our operation's team to stop the line in order to identify any problems and minimises waste. We also have the ability to upgrade this same system in the future as demand increases, so that it can have an auto-reject mechanism and fail-safes built in as well."
The Challenges
The CEIA MS21 MultiSpectrum metal detection system is working to a level of detection of 0.6mm ferrous, 0.6mm non-ferrous and 0.8mm stainless steel.
As an extremely fast turnaround time was required, MDS used our exclusive distributor partnership with CEIA to ensure that we were able to manufacture, deliver and commission the metal detector within just four weeks.
Results
Valentina Milanova concluded:
"We are delighted with our product and the service we have received from MDS. It gives us great confidence that our revolutionary menstrual care products will be safe for our own clients and we will be recognised as a high quality supply partner."

Daye's Naked Tampons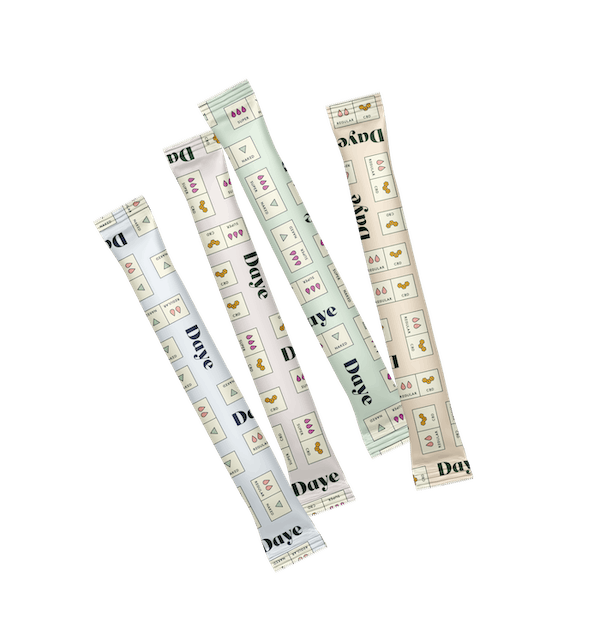 « "We are delighted with our product and the service we have received from MDS. It gives us great confidence that our revolutionary menstrual care products will be safe for our own clients and we will be recognised as a high quality supply partner." »
Valentina Milanova, Founder
Registered Company No.05894215 Registered in England and Wales – VAT Reg No: 887097758