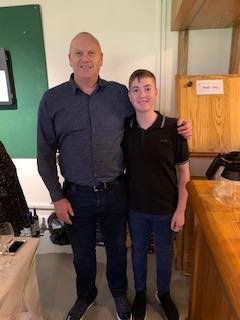 Metal Detection Services Ltd, the UK Ceia Distributor, are proud to be supporting James Barwell for his forthcoming 4 week Camp Ecuador Expedition in the summer of 2020.
This fantastic programme is designed  to help students to fundraise prior to the trip and then use these funds during the programme to help the local area with the construction of new schools and communities, prevent wildlife poaching, planting of trees and help with implementing new water supplies.
James who is a keen sportsman is on the England 15 Lacrosse Academy and plays for the Cheadle Lacrosse u16 team. He is also captain of Manchester Rugby Club u15 team.
David Hale, MDS Sales Director added, "I have known James for six years and coach him at Cheadle Lacrosse Club, he is a great lad, a talented player and we are more than happy to support James with this exciting programme. I wish him the best of luck in Ecuador."